Kathmandu, the capital city of Nepal is resided in a valley surrounded by the Himalayan Mountains within south Asian region. The city is widely famous for tourism industry from various aspects such as attractive natural sightseeing, religious festivals, spiritual sites, world heritage sites, trekking and native foods to be discovered. Kathmandu is also the first stop for international visitors who come to experience Nepal. The city and its people will welcome you with open arms, but it may also overwhelm you.
Kathmandu's equipped with largest and only one international airport facility so far – Tribhuvan International Airport which is well connected with various international flights and it is usually possible to reach Kathmandu with various international flights.
There are many layers to this historic city which are worth discovering. Despite the new exteriors there's an addictive charm to Kathmandu that once discovered has captured the hearts of many travelers. There are lots to see and do in Kathmandu city and indeed around the Kathmandu Valley. It's often a lot faster to see Kathmandu city by walking so after looking through these highlights. Get to grips with making your way around Thamel, the hustling and bustling tourist district of Kathmandu city filled with souvenir stores, hotels and cafes. Visit the near never-ending amount of trekking gear stores and Nepali woolen craft stores mostly are located in Thamel. Visit Kathmandu Durbar Square, one of the oldest squares in the world. Climb the top of Swayambhunath also known as the monkey temple. Visit the King's former palace which is now a museum. Shop along Kings Road for designer goods and some Nepali star spotting. Visit one of the monasteries around the city. Stop at the many smaller temples and Stupas around Kathmandu city like Kathesimbhu Stupa. Visit Boudhanath one of the world's largest stupas. Eat until you can eat no more in the massive array of restaurants and cafes around the city. Start a heritage walk from Thamel to Durbar Square. Take a taxi or long walk out to Pashupatinath for blessing and to see the burning ghats ( cremation station). Also, take a free old city heritage walk.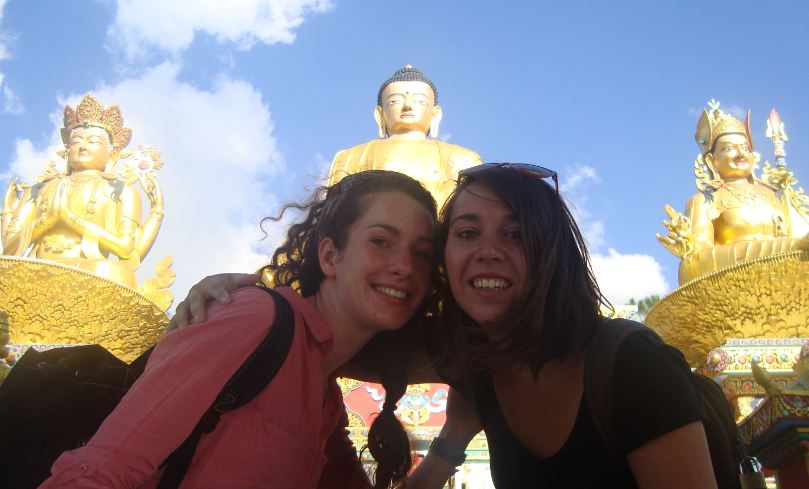 Though technically just outside of Kathmandu city you can also easily reach the Newari ownships of Thimi, Gokarna and Kirtipur. It is the most awaited and worthy destination for Sabbatical.